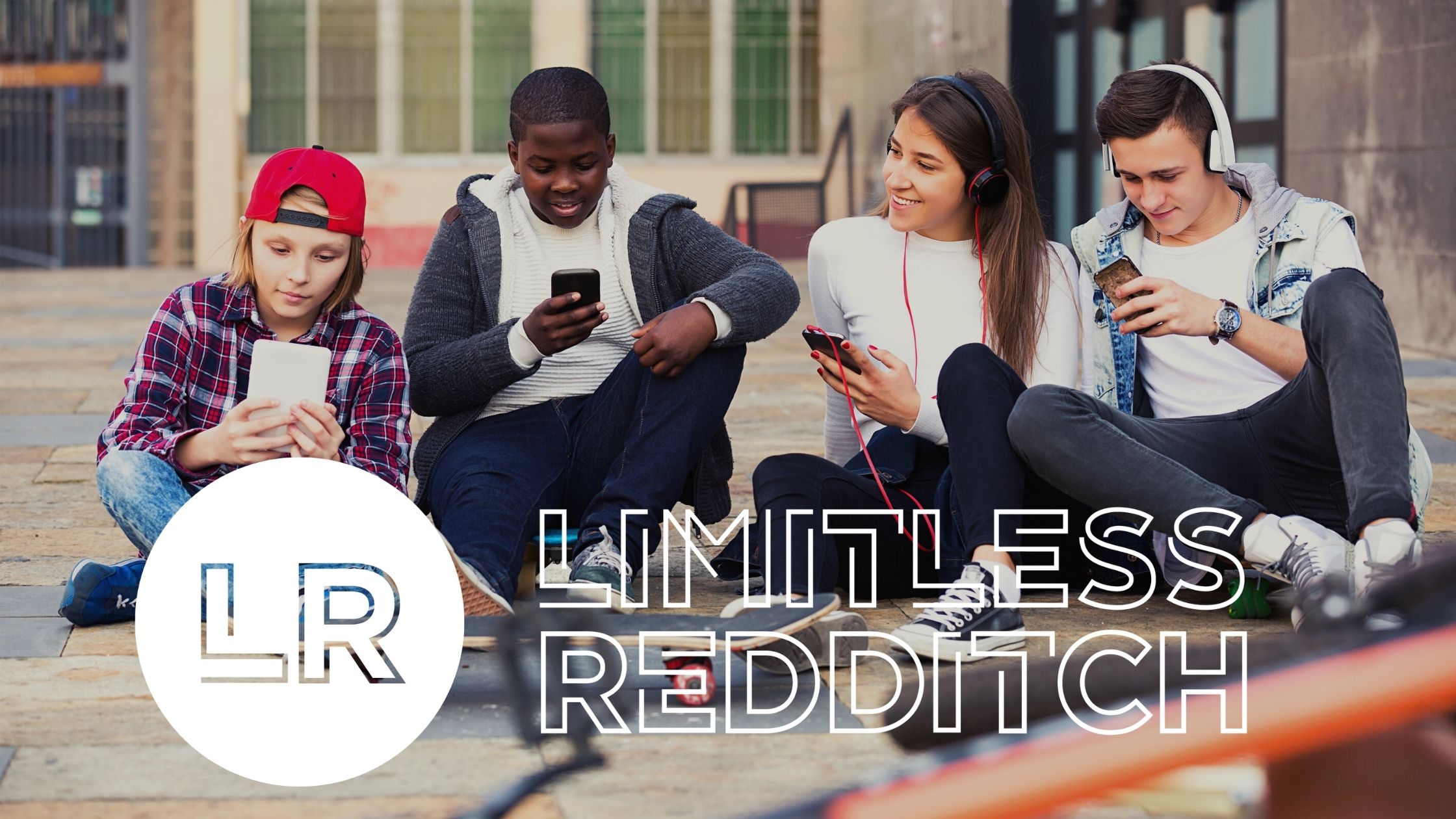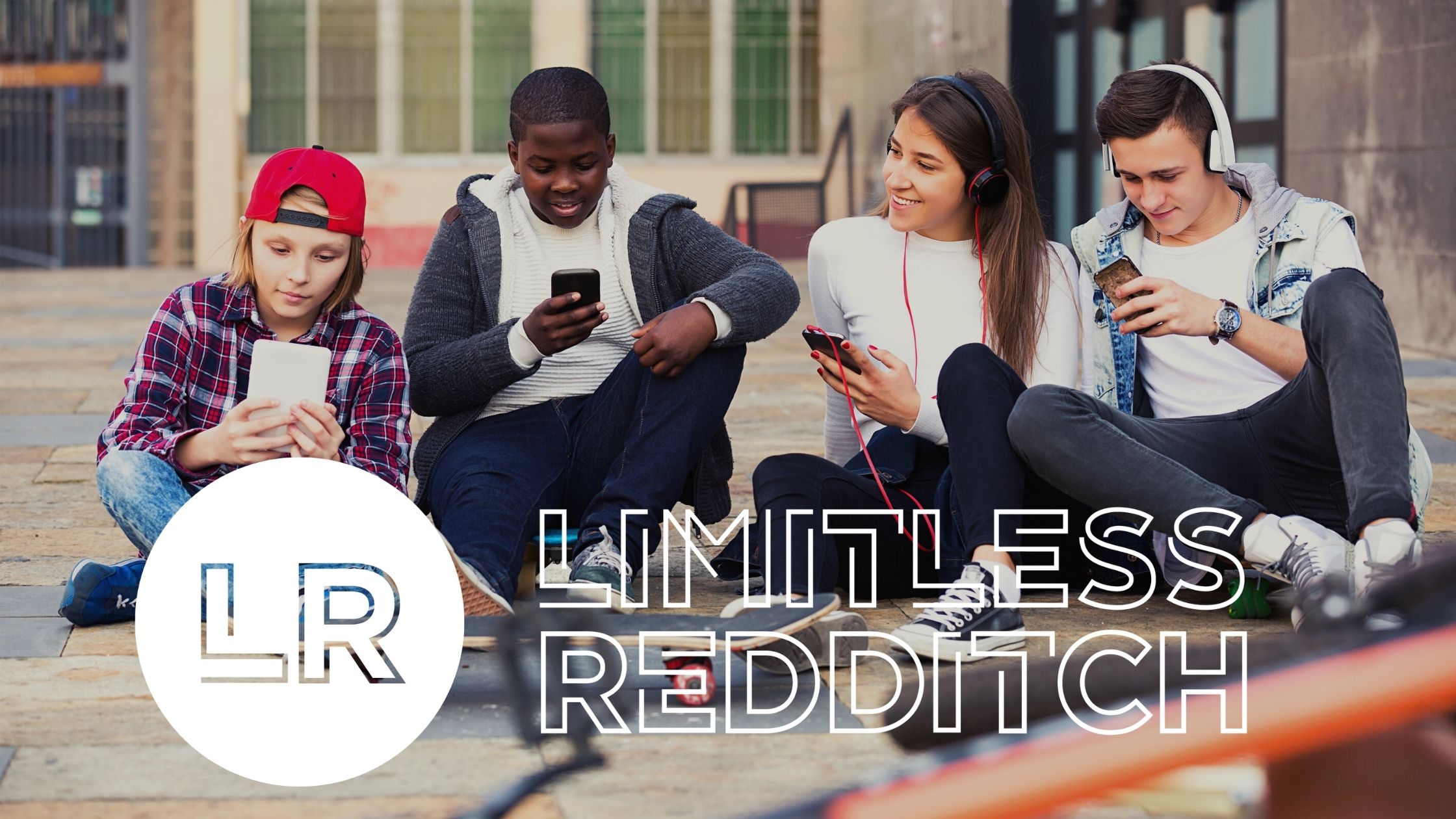 Wide games 27th May 2022 || Limitless Festival 6th - 10th August 2022
To book in and for more information please use the link below
Wide Games
Limitless Festival
Welcome
Welcome to limitless Redditch youth group. Normally at this point we would have a full years programme to view but because of the current Covid-19 pandemic we have slimmed down the programme.
Book your space
Before attending Limitless Redditch (youth group) a responsible adult will have to fill out a consent and medical form. You can choose to print and fill out a pdf document, or simply complete our online form.
Next Events
Temporary programme
We currently meet every Friday school term time  at 7:30pm – 9:00pm. Because of Covid-19 regulations we meet in small groups for games, tuck, small discussion, and life questions.
Oasis Christian Centre, 2 Plymouth road, Redditch, B97 4RR
Normally we would do a social outing once a month. This will currently be on hold. However we may try and find a way to do this with our small groups.
Choose to download your application form or submit online below
Covid-19 guidance
When young people come in, they will have to adhere to the instructions we are giving them.
There are hand sanitisers available in the reception and our Reeves room.
As young people come in we will do a quick temperature test. Anyone who enters the building, they will need to wear a mask unless they have a valid medical reason not to. When we are seated in small groups, socially distant from each other, young people will be allowed to take masks off if they are permitted to by you as a parent/guardian.
Each small group will not be able to mix with other small groups within the OCC premises at this time.
PPE visors can be used as an alternative to masks.
We will serve tuck (sweet shop) using disposable gloves. The person handling money will not be handling the sweets aswell.
Our promise to you
We will make sure that the building is cleaned after use and any equipment we use for activities will be wiped down as well.
Our staff and volunteers will be kept up to date and adhere to goverment guildines regarding Covid-19.
If we feel anyone has minor symptoms of Covid-19 we will send them home by asking for the appropriate emergency contact to pick them up.
If we feel at any point that a person in our building has severe symptoms of Covid-19 we will isolate the person in a seperate room, and get someone to pick them up or get the appropriate medical help they need.
Your responsiblity
If your child is tested positive for Covid-19 and they have entered our premises you must update us immediatly.
Data protection (GDPR) – Oasis Christian Centre complies with the General Data Protection Regulations 2018. All of the data given on this form will be held and used in accordance with this Act.
Oasis Christian Centre does not capture and store any personal information about individuals except where you voluntarily choose to give us your personal details. The personal information you give us is used exclusively by Oasis Christian Centre for providing you with current and future information about our services. We do not pass any of your personal data to outside organisations and/or individuals. You have a right to know about the personal information Oasis Christian Centre holds about you. You also have a right to have your data corrected or deleted. Oasis Christian Centre has a privacy policy which is available for you to read on our website.
£1 Entry. Tuck (sweet shop) is also available to be purchased. When we have social outings costs vary depending on the activity.